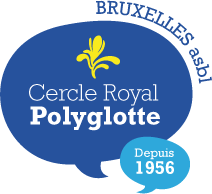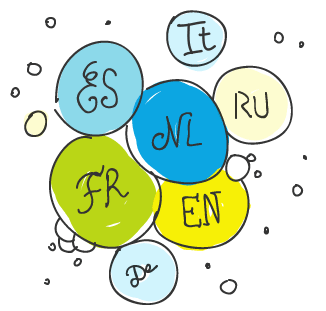 Conversation tables and other events.
Our polyglot-association has provided conversation tables in Brussels since 1956.  Currently, separate tables for seven different languages: French, Dutch, English, German, Spanish, Italian and Russian, are available. Occasionally, tables for other languages might be made available, according to demand and available resources.
At every table, one or several conversation leaders help to guide the conversations, make corrections and, where appropriate, explain the complexities of the language.
Dictionaries are always available. The conversation leader at each table will be a native speaker, with an excellent knowledge of the language of the table.
Members are requested to spend a proportion of their time spent, at the Polyglot Association, seated at the table, (if one exists), where their native language is spoken.  In this way they may be able to help others on that table just as they might have been helped by someone else whilst seated at a "foreign language" table.
Our tables are frequented, amongst others, by students, language teachers, translators, interpreters, and people temporarily residing in Brussels for study or for their work.
In order for you to evaluate whether our association fulfils your expectations, you are offered the possibility of attending one of our evening meetings before deciding to become a member.
A program outlining our activities is sent regularly to all our members. Our activities comprise, amongst other things, barbecues, a special Christmas evening, etc.