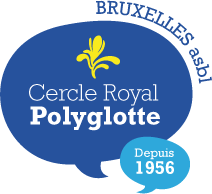 Location of conversation tables. When and where meetings take place. Google maps
Our language tables are held every Wednesday evening during practically the whole year, even during holidays. 

Meetings take place between 8 and 10.30 pm.
They are held at the ORCA-room (2nd floor), situated at the sport complex ESPADON, 69, rue des Champs, 1040 Brussels (Etterbeek).
Accessibility is easy:
Accessibility is easy: trams 81 and buses 34 and 36, each stop at stops named  "La Chasse/De Jacht", which are close to the intersection. In addition, trams 7 and 25 stop at the intersection of boulevard Général Jacques – Louis Schmidt, and the Chaussée de Wavre (at a stop named  "Arsenal/Arsenaal").
Via Chaussée de Wavre:
Tram 81, bus 34 and 36.
Via Boulevard Général Jacques-Louis Schmidt:
Trams 25 and 7
Parking is possible in adjacent streets.
Consult also Google Maps >
How to get in touch with the association
Information can be obtained from following sources:
every Wednesday evening at our meeting's reception table;
by calling 0471/430.389;
by mail: hello@polyglotbru.be;
or by writing to Cercle Royal Polyglotte de Bruxelles, 17 rue Baron Lambert, Etterbeek.